Anyone in the world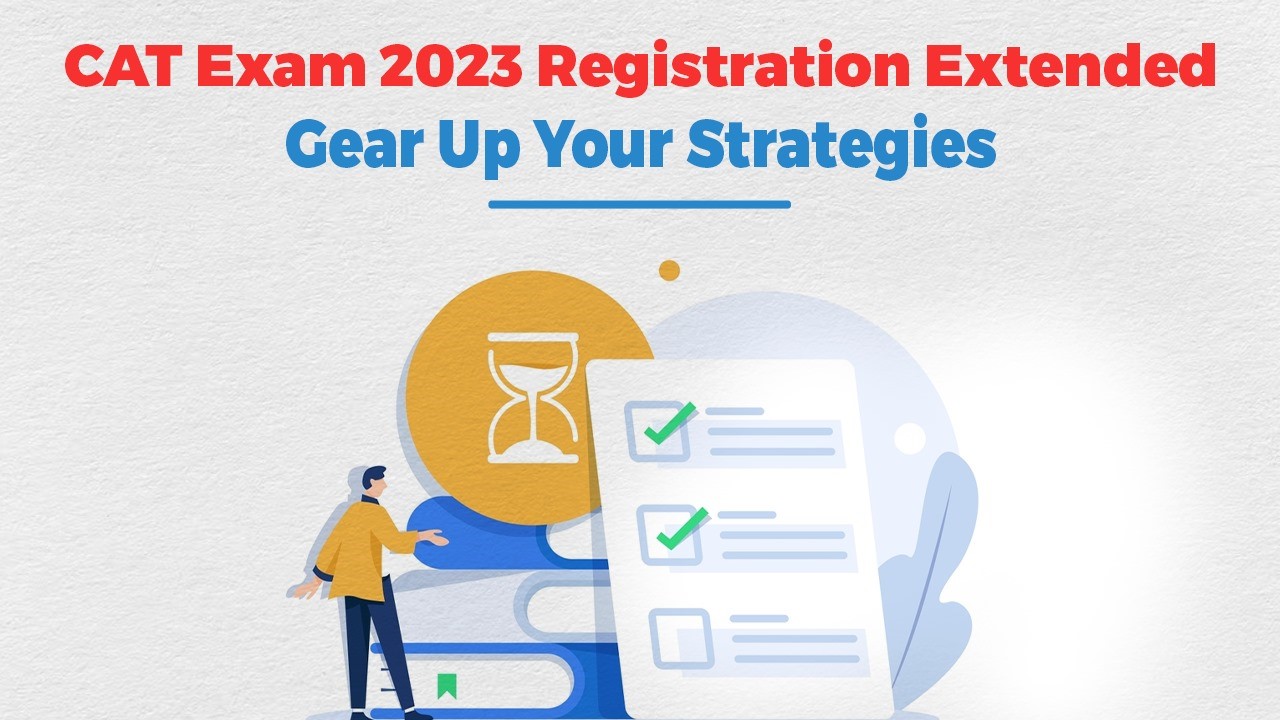 Good news! If you want to take the CAT 2023 exam, you now have more time to sign up. The last day to apply was originally September 13th, but they've pushed it to September 20th. So, if you haven't registered yet, you've got some extra days to do it.

Buy Now: CAT Exam Online Courses for the 2023 Exam
Practice Now with Free CAT Online Mock Test Sample Papers for 2023 Exam
The Indian Institute of Management (IIM) in Lucknow has given students more time for registration for the Common Admission Test (CAT) in 2023. Instead of the earlier deadline, which was sooner, you now have until September 20th to register online. To do this, you can go to the official website at iimcat.ac.in.
If you want to join postgraduate or higher programs at any IIM, you need to do well in the CAT exam. The CAT 2023 exam has three parts: one about reading and understanding, another about solving problems using data and logic, and the last one about numbers and math.
Eligibility criteria and Registration fees
To register for the CAT 2023 exam, you need to have finished your bachelor's degree with at least 50% marks or an equivalent qualification. If you have professional qualifications like CA, CS, ICWA, or you're a Fellow of the Institute of Actuaries of India (FIAI) and meet the required percentage of marks, you can also apply for CAT 2023.
Recommended Links:
CAT Exam Previous Year Question Paper | PYQs Book for 2023 Exam
CAT Mock Test Series | Sample Paper for 2023 Exam
Candidates who fall under the SC/ST/PWD categories will need to pay a registration fee of Rs 1,200, whereas those in other categories are required to submit Rs 2,400 to complete their registration.
According to the official announcement, the admission card for the IIM CAT 2023 test is set to come out on October 25, and the actual exam is scheduled for November 26, 2023. This nationwide CAT 2023 test will happen at various examination centres across the country. What's interesting is that candidates applying for the exam will have the freedom to pick from six different cities where they'd like to take the test.
For those seeking high-quality CAT Mock Test Sample Papers, Oswaalbooks is a reliable option. Their CAT Mock Test Sample Paper is designed to mimic the actual exam and provide students with a realistic assessment of their skills. With detailed solutions and explanations, it's an excellent tool to enhance your CAT preparation.
Best CAT Preparation Books for 2023 available at Oswaal Books
For CAT Exam Syllabus for the 2023 visit – oswaalbooks.com
The extension of the CAT Exam 2023 registration deadline is a welcome opportunity for MBA aspirants. To make the most of this extra time, focus on practicing with CAT Mock Test Sample Papers, mastering the CAT Syllabus 2023, and leveraging Free CAT Online Mock Test papers. Consider using resources like Oswaalbooks CAT Mock Test Sample Paper to boost your preparation. With dedication and strategic planning, you can increase your chances of acing the CAT Exam and securing a spot in a prestigious MBA program. Don't miss this chance; gear up for success!