Anyone in the world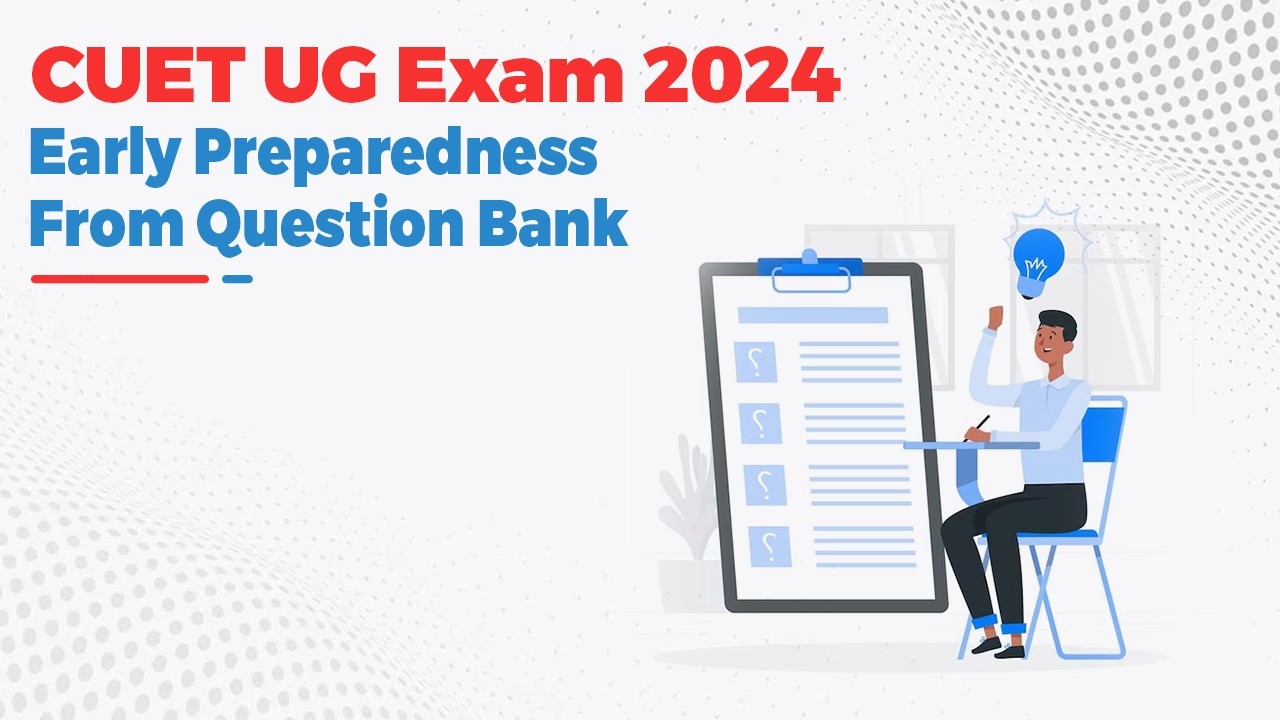 As the calendar inches closer to 2024, ambitious students are already setting their sights on the CUET UG Exam 2024—an entry ticket to the prestigious Universities. Achieving success in this demanding examination necessitates more than just routine studying. This article delves into the power of early preparedness using the CUET Question Bank and CUET Mock Test Sample Papers, highlighting their significance in an effective study regimen.

Marking its presence as a gateway to various undergraduate engineering and technology programs at CUET, the CUET UG Exam 2024 garners attention for its rigorous assessment criteria. From mathematics to physics, chemistry to general knowledge, the exam scrutinizes candidates' mastery over an array of subjects.
Buy Now: CUET Online Mock Test Sample Papers and Latest Course for the exam
Must Read: CUET Exam 2024: Maximize Your Study Efforts with the Best Reference Books
The Potential of CUET Question Bank
An indispensable resource for CUET aspirants, the CUET Question Bank is a treasure trove of past exam questions that traverse the spectrum of subjects pertinent to the UG Exam. Its importance lies not only in its expansive question pool but also in its ability to familiarize candidates with the exam's pattern, question types, and overall complexity.
Engaging extensively with the CUET Question Bank provides candidates with the insight they need to tailor their preparation approach effectively.
Strategic Steps for Early Preparedness
Embracing early preparedness is akin to constructing a solid foundation for CUET success in 2024. The CUET Exam is renowned for its competitiveness, making it imperative to devise a meticulous study plan that incorporates practice sessions with the CUET Question Bank. The journey commences with a comprehensive review of the syllabus, followed by the identification of subjects requiring heightened focus. Visit Oswaal Books for the CUET Syllabus.
By intertwining CUET Mock Test Sample Papers into your study plan, you're essentially simulating exam conditions and gauging your progress—thereby adjusting your strategies as required.
Empowering Confidence through CUET Mock Test Sample Papers
The journey towards the CUET UG Exam 2024 triumph is paved with confidence, and the CUET Mock Test Sample Papers are the stepping stones. These mock tests mirror the actual exam scenario, enabling candidates to fine-tune their time management, precision, and stress-handling abilities.
Regular engagement with these mock tests, coupled with diligent problem-solving from the CUET Question Bank, transforms uncertainty into assuredness.
CUET Books for 2023-24 Exam Preparation 
A Holistic Learning Approach
While the CUET Question Bank and CUET Mock Test Sample Papers are pivotal in your preparation journey, it's prudent to adopt a holistic learning approach. Supplement your study materials with textbooks, online resources, and peer interactions. Such a comprehensive strategy ensures thorough coverage of the syllabus, enhancing your confidence in tackling diverse questions.
Recommended Links: 
CUET Mock Test Sample Paper for 2023-24 Exam– Click Here  
Conclusion
With the spotlight now on the CUET UG Exam 2024, early preparedness holds the key to unlocking doors of opportunity at prestigious Universities. The synergy between the CUET Question Bank and CUET Mock Test Sample Papers equips you with the tools needed to navigate the examination's challenges.